The Marvel Cinematic universe kicked off in 2008 with 'Iron Man' and has had 15 more come out since then, with MANY more to come! NOT TO MENTION their extensive TELEVISION REGIMEN, but regardless we've been thinking that maybe its time to go back from the beginning and watch the journey again before it all comes to a CULMINATION in 'INFINITY WAR' in 2018! so heres a list of how to watch the ENTIRE MCU in CHRONOLOGICAL order.
*****This list doesn't include the television universe! *****
 Captain America: The First Avenger 
Iron Man
The Incredible Hulk
Iron Man 2
THOR
The Avengers
Iron Man 3
THOR: The Dark World
Captain America: The Winter Soldier
Guardians Of The Galaxy
Guardians Of The Galaxy: Vol. 2
Avengers: Age of Ultron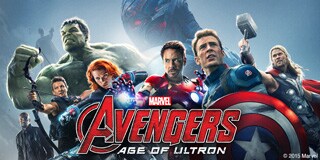 Ant Man
Captain America: Civil War
Doctor Strange
Spider-Man: Homecoming!
Thor: Ragnarok
Black Panther (2018)